......but copies.
Would never stick stickers on my guitars, but had these lying around so sampled them.
I have two paisleys now so put a white guard on one to get the Gem/Noel look.
The Rickenbacker 330 is new, wanted a fireglo one but there was an 18 month waiting list. Love the mapleglo even more now, lovely in the flesh, can see why noel went for it over the white one eventually.
PIC: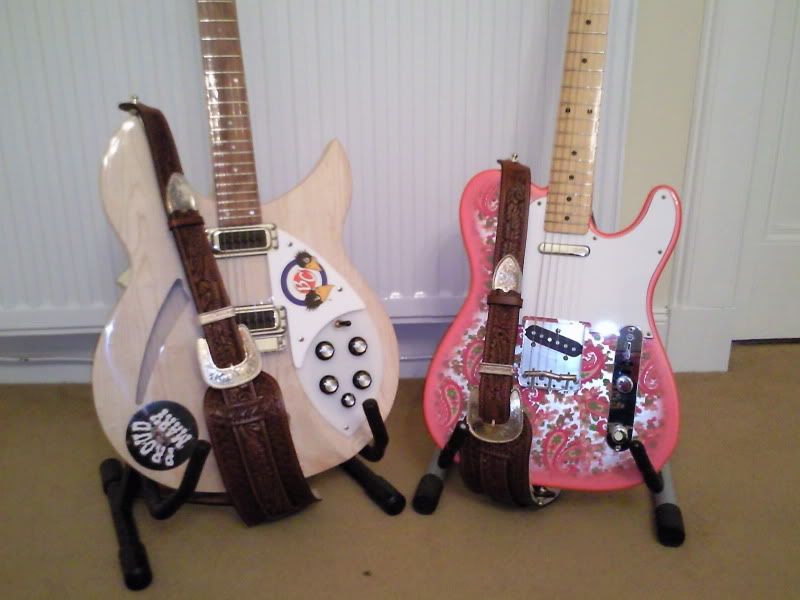 Heres the other Paisley with my Epi Black Beauty, and Gibbo LP Standard.